Charitable Support Provided in 2016
We are very grateful to report that in 2016, the Andreas Moritz Light Trust was able to provide focused, natural wellness help to children in need in Nepal and Tanzania.
These charitable projects were made possible thanks to loving, donations from individuals around the globe, augmented by proceeds from the sale of Andreas' beautiful, uplifting book, Art of Self-Healing, an energy-healing art modality.
The grant awarded to The Kopila Valley Children's Home, located in Surkhet, Nepal, is being directed toward the construction of a new school and campus which is currently underway.

The goal of their school is not solely for literacy, but also about shining a light on each student's potential, inspiring a belief that they can live a better life and create a bright future for themselves and the world.
More specifically, financial support from the Andreas Moritz Light Trust is helping to provide solar power, cooking biogas, rainwater harvesting, and gardens to grow their own nutritious food.

The second grant of the year was awarded to The Baobab Home in Bagamoyo, Tanzania, a small family-run home for children without parents and others who are especially vulnerable. Emphasis is placed on maintaining active involvement with extended family members and the community.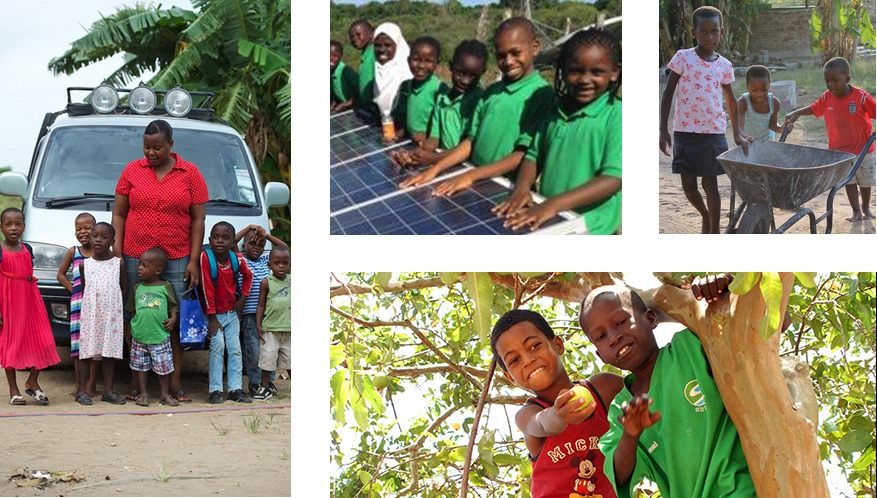 In addition to caring for basic needs such as food and safe shelter, a significant effort is extended to addressing health issues, using natural approaches wherever possible.
Funding from the Andreas Moritz Light Trust is being directed toward basic maintenance and support, including a new water storage tank, assistance with solar power and expanded, hygienic toilet facilities.
Click here to view Charitable Support Provided in 2014-2015.
Charitable Donations
Your contribution will give children without parents opportunities for a brighter future. We want you to know that we are very conscientious about keeping administrative costs to an absolute minimum. In fact, over 99% of the charitable donations received are directed toward projects supporting the children.
All charitable donors (individuals, groups, companies and organizations) will receive a receipt from the Andreas Moritz Light Trust, a non-profit foundation with 501(c)(3) designation in the USA, that a bona fide tax-deductible charitable donation has been made in the USA and, therefore, can be applied to one's tax return in the USA (acknowledged by the Internal Revenue Service as a legitimate charitable deduction).
Since we are not aware of the specific rules or policies that apply to tax-deductible charitable contributions in other countries (outside of the USA), we recommend that you please consult with your tax advisor or accountant for insight into this for the country in which you live.
Donations by Check, Money Order or Cash
Charitable donations in the form of checks or money orders are to be made out to: Andreas Moritz Light Trust.
Please mail your charitable donation, in the form of a check, money or cash, to the following address:
Andreas Moritz Light Trust
P.O. Box 337
Landrum, SC 29356
USA
Donations with PayPal